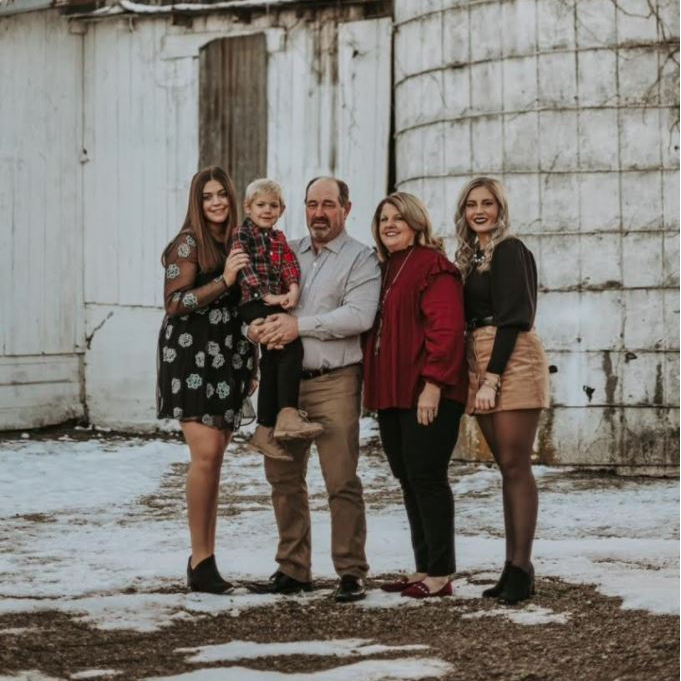 Happy Cows Creamery
Contact: Donald and Jackie Bickel
Address: New Horizon Farm & Dairy 1103 Hodson Road New Vienna, OH, 45159
Email Address: moocows@fuse.net
Phone: 937-993-5058
About Us
New Horizon is a second-generation family farm located in Southwest Ohio. Our family has spent over sixty years raising cattle on the land that we love and care for. The dairy is comprised of a herd of registered Holstein and Ayrshire cattle (with a few Jerseys sprinkled in) and a hay and grain operation that stretches over 300 acres.

All of our cattle are pasture-raised and fed quality hay harvested on our farm. We care for our cattle from the time they are born and know exactly what the herd consumes before our customers make a purchase.

In May 2020, New Horizon opened the doors to Happy Cows Creamery with a vision to produce quality, farm-fresh dairy products for the local community. The creamery processes milk on-site, specializing in bottling non-homogenized whole and flavored milk through low-heat pasteurization (which means the cream still rises to the top!).

Every aspect of the farm and creamery operation is handled by Donald and Jackie Bickel and their three children. Donald oversees the general operation of the dairy and the farm. Jackie coordinates the marketing of the creamery and assists with the day-to-day needs of the farm. Carson feeds the baby calves. Maggie is responsible for balancing the heifer operation with her high-school schedule. Emma is a recent college graduate and manages the farm's social media presence and online advertising.

We love "ag-vocating" for the dairy industry and welcome visitors to the farm to learn more about farming and how we responsibly provide food for our local community. We hope you enjoy our products just as much as we enjoy having the opportunity to provide them for you.



Practices
pasture-raised cattle • non-homogenized and pasteurized milk